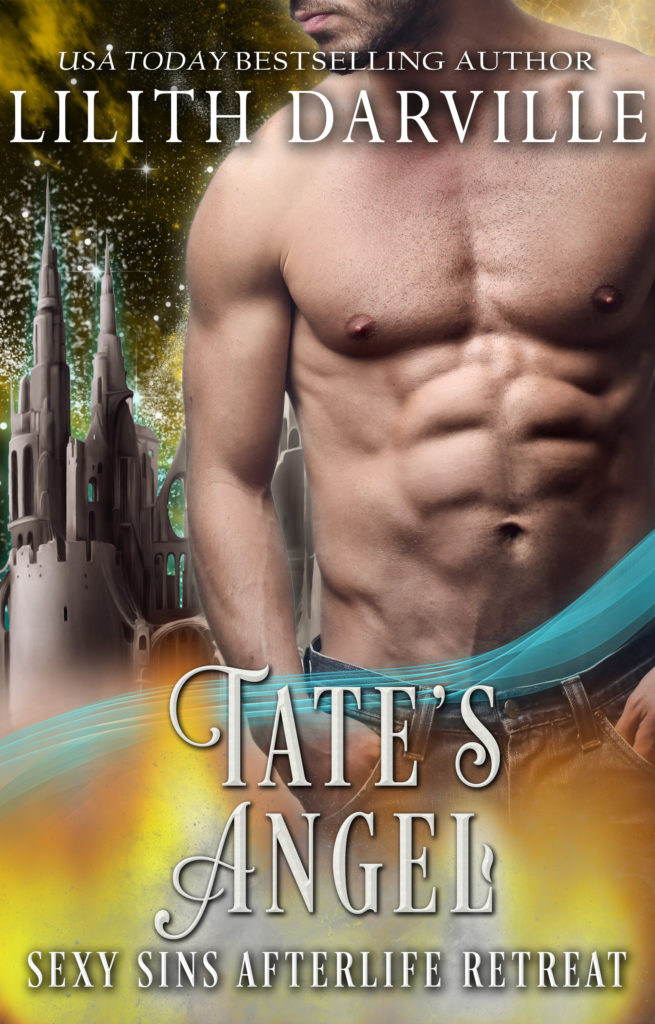 Being dead isn't at all what I expected. . .
An incubus has infiltrated the Sexy Sins Retreat to snatch recruits for Hades' dungeon, and the gods chose—or rather conscripted me into purging the incubus and getting things back on track as director. That's definitely one of my specialties.
I've got four smoking-hot bodyguards whose first job is to ease me through my ascension to the Underworld. Imagine if the flu made you uber horny and your bodyguards were an angel, a werewolf, a vampire, and a demon. Nice problem to have, right? Except I'm on a mission. I want my destined mate back. Funny enough, so do they, and they're all convinced I'm that mate.
I've got one chance, one month, to solve the problem and find my beloved somewhere in the Underworld before I'm slung back to my real life. Trouble is, I can't keep my mind, or my hands, off my bodyguards.
Finding my soul mate has never been more . . . distracting.
-----
Tate's Tale is the first book in the Sexy Sins Retreat series sizzling paranormal rom-com with four irresistible guys and a spunky heroine who doesn't need to choose.
Published:
December 21, 2019
Genres:
Reviews:
Christine d'Abo

on

Amazon

wrote:
"TATE'S TALE has everything I look for in a Why Choose romance. It's a sexual roller coaster that blends Greek mythology with the modern world and deep, emotionally connected characters." —Christine d'Abo, Critically Acclaimed author of "30 Days"